Our waste tire recycling equipment for sale can help to solve two big problems, that is, the problems of waste tire pollution and energy shortage. Through our equipment, waste tires can be effectively recycled into fuel oil, carbon black and steel wire. And all these pyrolysis products can easily find a good market.
For example, the pyrolysis oil can be widely used as fuel oil in industries such as steel and iron and boiler factories, ceramics, power or chemical industries or hotels, restaurants etc. or used for generators to get electricity. The carbon black can be used for making construction bricks with clay, or used as fuel. The steel wire can be sold directly or recycled to produce new steel products. The rubber powder is also useful in many areas.
The following are the advantages of our equipment:
1.Safe.
Each set of equipment is equipped with mature safety devices (alarm for over temperature and pressure, auto pressure releasing system, extra gas recycling system, fire fighting devices), which can guarantee 100% safety in the production process.
2.Energy-saving.
By the extra gas recycling system, the gas that can not be condensed to oil under normal pressure and normal temperature will be recycled to heat the reactor as fuel. Thus, a lot of fuel energy will be saved.
3.Environment friendly.
In the dedusting system, three steps (water spray, ceramic ring filter, washing chamber) are used to dedust the exhaust gas, and the released gas will be pollution-free and can be discharged to the air directly.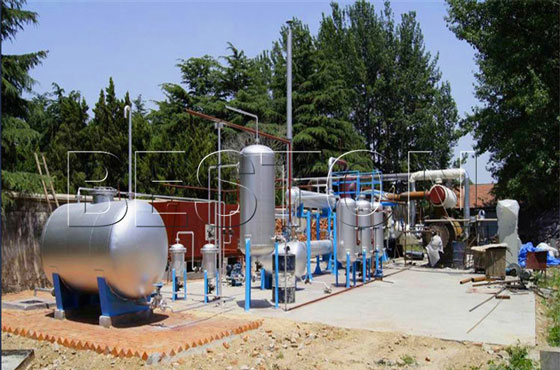 Beston, the leading waste tire recycling equipment supplier in China, supplies equipment with high quality and low cost. The equipment generally includes three types, such as batch, semi-automatic and auto continuously operating plant. And if you want to recycle the waste tires to rubber particles, we can also provide you the crusher and corollary equipment. If you have any need, please contact us and our engineers will help you choose the most suitable plant. In addition, we can also provide customized equipment to meet your requirement.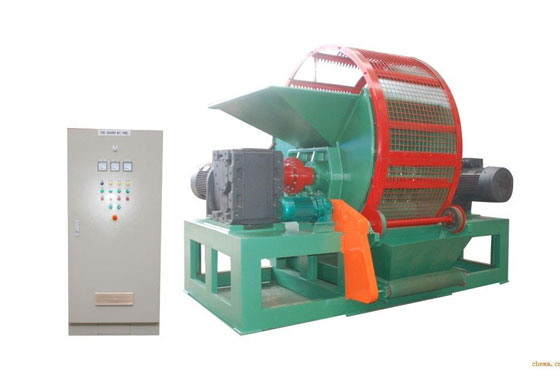 <
Item
Details
Model
BLJ-6
BLJ-10
BLJ-16
BLL-20
Daily Capacity
6T
8T-10T
15-20T
20-24T
Working Method
Batch
Semi-Continuous
Fully Continuous
Raw Materials
Waste Plastic, Tyre, Rubber, Oil Sludge
Reactor Size
D2.2*L6.0m
D2.6*L6.6m
D2.8*L7.1m
D1.4*L11m
Pattern
Horizontal & Rotary
Heating Materials
Charcoal, Wood, Fuel Oil, Natural Gas, LPG, etc.
Total Power
24kw/h
30kw/h
54kw/h
71.4kw/h
Floor Area (L*W*H)
30*10*8m
30*10*8m
40*10*8m
45*25*10m
Operating Pressure
Normal Pressure
Constant Pressure
Cooling Method
Water Cooling
Life span
5-8 Years