The continuous waste plastic recycling machine is equipped with automatic feeding system and two sealed discharging system, which makes it easy to operate. It not only can dispose 30-50 tons of waste plastics per day, but also can work continuously for 24 hours per day without a stop. These latest designs make it popular among many customers.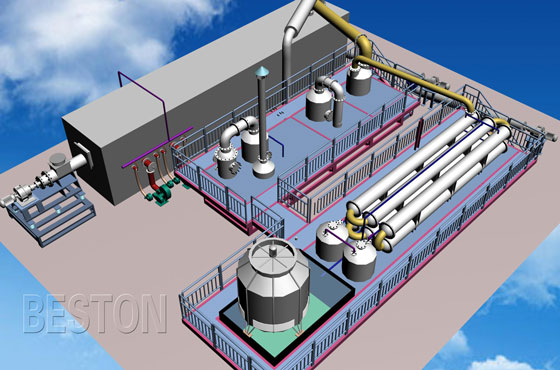 When using this machine to dispose waste plastics, the pre-treated plastics will firstly be conveyed to the moving horizontal pyrolysis reactor through feeder system. Then the plastics will take a series of pyrolysis reactions under the action of catalyst. Finally we can get pyrolysis oil and carbon black. Both of them are available energy. For example, the pyrolysis oil can be widely used as fuel oil in industries such as steel and iron and boiler factories, ceramics, power or chemical industries or hotels, restaurants etc. or used for generators to get electricity. The carbon black can be used for making construction bricks with clay, or used as fuel.
In order to guarantee safety, energy saving and environmental protection in the whole pyrolysis process, the continuous plastic recycling machine is also equipped with advanced safety devices (alarm for over temperature and pressure, auto pressure releasing system, fire fighting devices) and strong spray dedusting system (water spray, ceramic ring filter, washing chamber).
| | |
| --- | --- |
| Item | Details |
| Model | BLL-20 |
| Daily Capacity | 20-24T |
| Working Method | Fully Continuous |
| Raw Materials | Waste Plastic, Tyre, Rubber, Oil Sludge |
| Reactor Size | D1.4*L11m |
| Pattern | Horizontal & Rotary |
| Heating Materials | Charcoal, Wood, Fuel Oil, Natural Gas, LPG, etc. |
| Total Power | 71.4kw/h |
| Floor Area (L*W*H) | 45*25*10m |
| Operating Pressure | Constant Pressure |
| Cooling Method | Water Cooling |
| Life span | 5-8 Years |
So far, our machines not only have passed CE, ISO, SGS certificates, but also have been exported to more than 20 countries, such as India, America, Poland, Turkey, Canada, Peru, Africa, Southeast Asia, etc. For more information about our machines, please contact us or send us inquiry and we will reply you as soon as possible. In addition, if you want to try another method to recycle the plastic waste, we can also provide you the granule machine, which can convert the waste plastic into granules.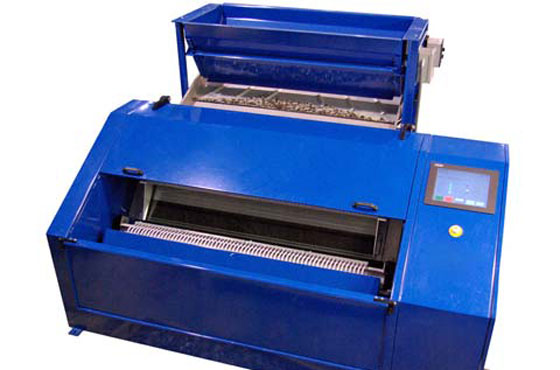 Data
BLL-30
BLL-40
BLL-50
Daily capacity
30MT
40MT
50MT
Raw material
Waste tires,rubber,plastic,oil sludge,medical waste
Working method
Fully continuous
Operating pressure
Constant pressure
Reactor rotate speed
Not rotary type
Total power
53.6kw/h
62kw
84kw
Reactor size(m)
L12.5XW2.2XH2.5
L12.5XW2.2XH2.5
L12.5XW2.2XH2.5
Space(L*W*H)
20*15*10m
33*15*10m
33*15*10m